Tile Cleaning
Cleaning Services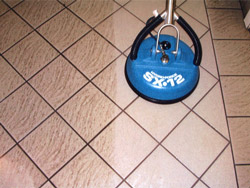 Grout Experts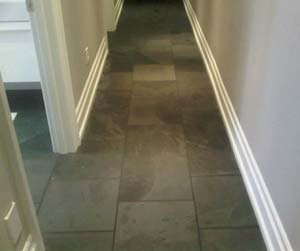 Got Dirty Grout?
If your grout looks dirty and discoloured, call the cleaning experts at SteamWorks to make your floor look renewed and refreshed.

We also provide a grout colour sealing service, allowing you to change the colour of your grout and give your floor a new appearance.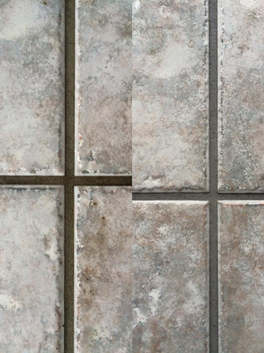 Tile Cleaning Specialists
We clean tile floors and hard surfaces including: ceramic, porcelain, marble and other natural stones.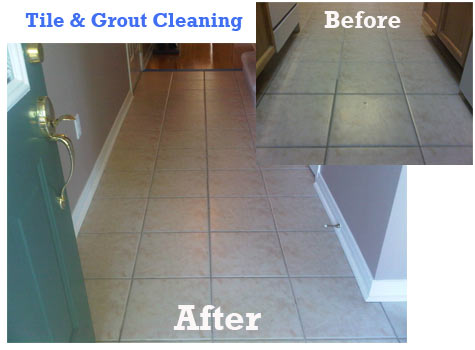 Using rotary, high pressure extraction tools, we are able to blast out years worth of soil and grease build-up quickly and easily using our specialized equipment.
SteamWorks' tile and grout cleaning service will leave you amazed with the results.
In addition to tile, we clean other indoor and outdoor surfaces including:
Ask for a free on-site demo of our amazing Tile and Grout / Hard Surface cleaning service.
Trained Tile Cleaning Technicians
Trust Your Tile to SteamWorks Certified Technicians
Our skilled and trained technicians carefully inspect all areas to be cleaned. They determine the best products, pressure and approach to cleaning your floor tiles. We offer eco-friendly; green seal approved citrus based products for all of our cleaning services. These citrus based products effectively sanitise and deodorise while leaving a fresh citrus scent.