Carpet Cleaning
Carpet and area rug cleaning with care.

Cleaning Products
Our professional cleaning products and supplies are eco-friendly, safe and non toxic.
They contain a light citrus based scent and are Green Seal approved. Perfect for families with children, pets, allergy sufferers and busy households.
Black Edge Cleaning
SteamWorks Carpet Cleaning gets rid of those black edges.
Steamworks' powerful black edge cleaning tools and natural citrus cleaning solutions will dramatically reduce and-or remove those unsightly black filtration lines.

Attention to detail is what sets us apart from the competition. Try us and see the difference!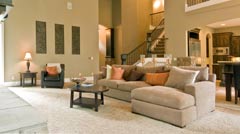 NOTE: Although our primary tools are rotary extractors, some exemptions to using these tools are on Berber carpets, wool or natural fibre carpets where other cleaning methods must be used, and apartments where we are forced to use portable extraction units.
Also, in some cases where space is limited we may need to use a wand.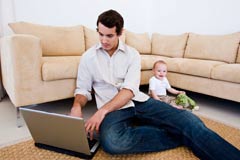 SteamWorks specializes in removing pet odours and urine stain removal to keep your carpets fresh and clean.
See the SteamWorks Video for the SteamWorks difference and compare our quality service. Others may show up in cars with low grade vacuums, but SteamWorks arrives in a professional cleaning van with industrial grade carpet cleaning equipment ready to clean any home or office.
Our trucks are located in Oakville and Mississauga Ontario for reliable service.
More about Carpet Cleaning Oakville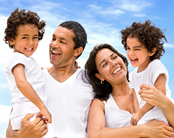 Cleaning Carpet the Right Way
Our 10 Step Process Makes your Carpets Deep Cleaned and Refreshed.
When you hire SteamWorks to clean your carpets, get deep cleaned, fresh smelling carpets that are backed by a 30 day guarantee.
Our highly trained and certified technicians use their extensive knowledge of fibres, stains and cleaning solutions to get the best results. Our powerful truck mounted cleaning units and rotary, high pressure extraction tools deep clean your carpets without damage to the fibres. We provide superior carpet cleaning results that will make your home fresher and healthier.
12 Step Process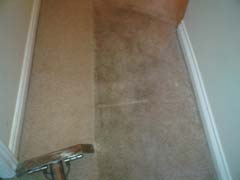 1.Pre-Inspection with the client and evaluation of fibres and stains
2.Pre-Vacuum to remove any surface dirt
3.Pre-Spray stain remover
4.Pre-Groom or aggitate carpet
5.Move Furniture, protect walls with corner guards and corrective pads, place run-off mats in entrance

6.Hot Water Extract

7.Furniture replaced with protective blocks

8.Inspect and post spot clean

9.Carpet protectant application (additional charges apply)

10.Final Grooming

11.Use of air movers to speed up dry times

12.Final Inspection with client

Cleaning Method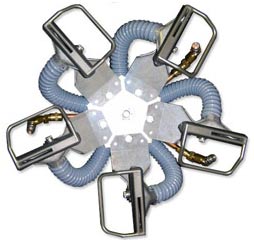 Steamworks Carpet Cleaning specializes in Rotary Extraction deep steam cleaning which is the most thorough method of carpet cleaning according to the IICRC (Institute of Inspection Cleaning and Restoration Certification)
Our revolutionary rotary extraction tools, with 3 spray jets and 5 vacuum slots make over 650 cleaning passes per minute, and cleans all sides of the carpet fiber. This unbelievable tool releases deep down embedded soil, fluffs up the carpet pile, and decreases drying time to between 2 to 3 hours.
These tools, combined with our dependable and powerful Truck Mounted cleaning units, natural citrus cleaning solutions, and twelve step cleaning process, provide our customers with far superior cleaning results and quicker drying times, all without endangering the environment. Nothing but clean, healthy and citrus fresh carpets, guaranteed.
Rely on our experience to get the job done right!