Mattress Cleaning
Commercial Mattress Cleaning
If you are in the hospitality industry and run a hotel, motel, bed and breakfast, hostel, care home, day care, or senior home, SteamWorks can sanitize and deodorize your mattresses.
Germs, bacteria, allergens and dust mites can gather deep down into your mattresses, posing health threats and leaving an unpleasant odour.
Our rotary extraction tools, combined with our powerful cleaning solutions, deep clean mattresses, leaving them fresh and renewed.
Best of all, our citrus based cleaning solutions are non-toxic and Green Seal approved, leaving behind a light, fresh scent.
Extend the life of your commercial mattresses and protect your clients by calling SteamWorks.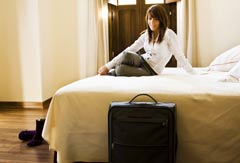 Carpet and Upholstery Cleaning Company
SteamWorks does more than just carpets. We can get your whole house so clean, even the air quality improves.
We can deep clean upholstery, mattresses, tile, furnaces, air vents, dryer vents. We offer outdoor cleaning services including driveways, walkways, pool decks and garage floors.
Call SteamWorks today to book your steam cleaning service appointment. We service the areas of Mississauga, Milton, Oakville, Burlington, Waterdown and additional areas around the Greater Toronto Area.

Contact Us
Don't Let The Bed Bugs Bite!


You spend 8 hours a day in bed. Isn't it important to have a clean mattress?
Even if you don't have bed bugs, your mattress does attract dust mites, allergens, odours, dirt and stains. Wouldn't you feel more comfortable laying down on a mattress that you know has been steam cleaned and sanitized?

SteamWorks wants to make your whole house clean and fresh. Dirt and contaminants get embedded in the porous surfaces of your home, including grout, carpets, upholstery and other fibres.
SteamWorks powerful truck mounted equipment and eco-friendly, non-toxic cleaning products will sanitize and deodorize your home, even improving air quality. We also clean air ducts and furnaces.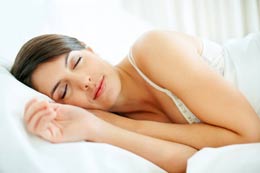 Clean your mattress of allergens and dust mites
Dust mites and pet allergens are one of the leading causes of allergic diseases. People with relatively mild allergies can develop serious, chronic and even life-threatening illnesses if they continue to be exposed to these allergens.
The most popular place for these mites to rest and breed is in your mattress - where you sleep everyday! Our mattress cleaning service can get your mattress back to store-like condition. Our natural citrus cleaning solution has been proven to destroy dust mites and allergens found in your mattress, upholstery and carpets. We recommend that you have your mattresses cleaned at least every six months, or more often if you have pets.
Mattress Maintenance Program
Ask about our mattress maintenance program, where you can benefit from discounts as a preferred customer. Sleep better knowing your mattress is deep down clean.  For your health and the health of your family, call the mattress cleaning experts at SteamWorks.