Commercial Tile Cleaning Service
Commercial Cleaning
Let SteamWorks be your business partner for all your deep cleaning needs.
We clean tile, grout, carpets, upholstery and more for businesses in the Greater Toronto Area and Greater Hamilton Area.
SteamWorks proudly serves businesses in the Greater Toronto – Greater Hamilton area including Mississauga, Oakville, Burlington, Waterdown and Milton.
SteamWorks not only specializes in cleaning tile and grout. We are also experts in steam cleaning carpets that are heavily soiled from traffic and business use.
Call us today to find out more about our deep cleaning commercial carpet service and our carpet maintenance program for business.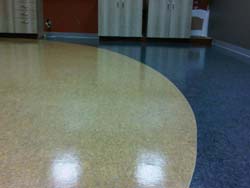 We Work 'Round The Clock
Steamworks offers 24 hour service for our commercial clients. We offer regular scheduled maintenance as well as commercial cleaning services by appointment.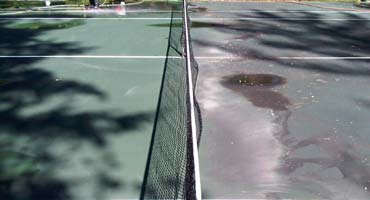 Satisfaction Guaranteed
SteamWorks tile and carpet cleaning performed to your satisfaction!
SteamWorks stands behind all commercial services offered with a satisfaction guarantee. From our uniformed, groomed and well-trained technicians to our friendly office staff, we offer courteous and professional service.
Guarantee
Commercial Tile Cleaning
Tile cleaning for your business. Make your business tile sanitary and revitalized.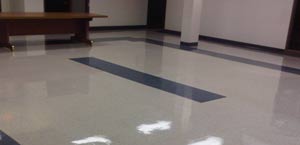 Tiles in an office, hospital, day care, restaurant, shop, doctor's office, seniors' residence, dental office, etc., can take a lot of wear and tear. Dirt, grime and germs can be ground deep into the tile and grout.
SteamWorks can blast away years of dirt and bacteria with their deep steam commercial tile cleaning. Ask about our tile maintenance cleaning service for businesses.
Professional hi-tech tile cleaning equipment.
We achieve the best results by using rotary, high pressure extraction tools, to blast out years worth of dirt and grease build-up. Our certified technicians analyze your hard surface area and grout to determine the best cleaning products and methods to produce renewed, sanitized flooring. Our highly trained team specializes in all manners of hard surfaces including ceramic tiles, porcelain, marble, and natural stone.
Commercial Cleaning Services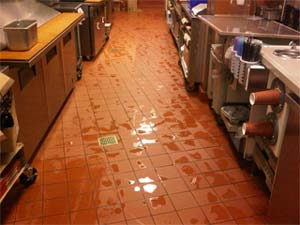 Our deep cleaning services will restore grout to its natural colour and vibrancy. For best results, we recommend resealing the grout with our professional grout sealer.
Our sealer repels water, oils and fats, leaving the surface easier to clean and resistant to stains. The active ingredients in our sealer inhibit mildew growth and block stains.
Clean up will be quick and easy, with less need for abrasive cleaning and harsh chemicals. We are specialists for vinyl composite tile as well as strip and wax services. We are experts in cleaning food preparation areas including restaurants and other food service and hospitality businesses.
SteamWorks deep cleans: