Upholstery Cleaning
6 Step Upholstery Cleaning Process
Steamworks Carpet Cleaning technicians use a six-step cleaning procedure to ensure the most thorough cleaning of your upholstery:
1. Pre-inspect with the client
2. Pre-vacuum
3. Pre-treat stains with our Natural Citrus Cleaning Solutions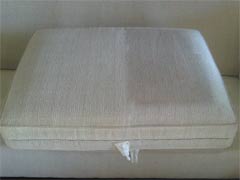 4. Agitate fibres to loosen soil and contaminants
5. Hot water extract from our powerful, truck mounted equipment (All soil and traces of upholstery cleaner are removed with the final rinse)
6. Post inspect with client to ensure that nothing has been overlooked
Your furniture will be revitalized and deep cleaned, leaving a soft, fresh citrus scent. Our upholstery services come with a 30 day satisfaction guarantee.
Call the friendly staff at SteamWorks to book your upholstery cleaning and extend the life of your furniture.
Commercial Upholstery Cleaning
SteamWorks Makes Your Business Upholstery Look Like New!
Furniture in commercial offices, reception areas, and hospitality or service industries can get extremely dirty with high traffic use.
Dirt, bacteria, allergens and odour can be embedded deep into the fabric of the furniture, causing the fabric to be dirty, dull and discoloured.
Deep steam cleaning by SteamWorks can remove stains, sanitize and deodorize your commercial upholstery, leaving it renewed and refreshed while extending the life of your furniture.
For best results, we recommend sealing your newly cleaned furniture with our upholstery protector spray sealer.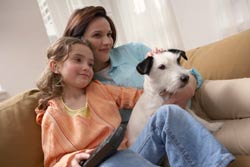 Upholstery Cleaning Service
Trained Upholstery Cleaning Technicians
Our upholstery cleaning technicians are certified and trained to handle different fabrics, including synthetic cotton, wool, silk and natural materials.
Our cleaning products and stain removers help remove upholstery stains including dirt, oil, ketchup, wine, pet stains and more. Using our powerful truck mounted cleaning units and our 6 step system; we remove contaminants, deep clean and fluff fibres, and reduce drying time.
Our hand held rotary extraction tools remove dirt, allergens, bacteria, odours and germs that are deep down in the fibres of your furniture. We deep clean most sofas, love seats, lounge chairs, kitchen chairs and mattresses.
Our natural, citrus based cleaning products sanitize and deodorize your furniture, leaving a fresh citrus scent. Our products are Green Seal approved – safe for the environment, families and pets. They are non-toxic, non-combustible and contain no phosphates, bleach or carcinogens.
Along with our powerful, steam cleaning equipment, your furniture will looked renewed and vibrant (while being eco-friendly!).

We recommend our upholstery protection service after your upholstery cleaning.
Carpet & Upholstery Cleaning
Call SteamWorks today to have your upholstery and carpets steam cleaned with our premium products and high powered equipment.
Our deep cleaning methods will even improve the air quality in your home. Our service is highly recommended for people with children, pets, allergies or respiratory conditions.
Upholstery Protection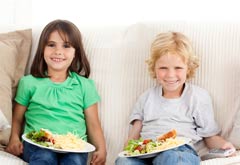 Once your upholstery has been steam cleaned by SteamWorks, a protective sealer is recommended to protect your furniture from future stains and dirt. Learn more about our upholstery protection service.