Why SteamWorks?
available services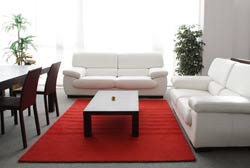 Special Offers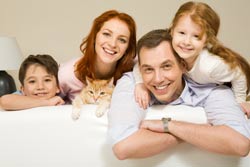 SteamWorks regularly posts promotional offers on our steam cleaning services.
Promotions may include discounts, product bonus offers or a free cleaning.
View our current specials.
7 Reasons to Choose Steamworks
Seven Reasons to Choose Steamworks as Your Cleaning Consultants:

1) More than Just Cleaning - Also Improving Indoor Air Quality
Steamworks wants to make your home so clean that even the air quality improves! Our goal is to provide our clients with services that improve the appearance of their floors and furniture, while removing unwanted and unhealthy contaminents that are tracked in and/or produced indoors. Steamworks helps clients keep the great look with tips on maintenance between professional cleanings.
You will notice the quality of cleaning with Steamworks. We use environmentally friendly, certified 'green seal' cleaning solutions, technologically advanced equipment and safe cleaning proceedures.
2) Focus on Professionalism and Excellence
Every job we do, not matter how big or small, deserves our full service treatment, courtesy and professionalism. From your first call to our office staff to the final inspection with our cleaning technicians, we strive to make our clients completely satisfied with every service we provide.
*All appointments are confirmed by our office.
*Entrance matting is provided.
*We protect your furniture and walls by using corner guards and protective pads.
*Staff are uniformed, well groomed and punctual.
*Entrance ways are sealed by the technician to keep heat or air conditioning in the home depending on the season.
*Technicians employ the use of shoe-covers while working in the home.

3) Cleaning Systems
Steamworks uses only the most powerful , technologically advanced equipment, vehicles and premium cleaning solutions.
4) 12 Step Cleaning Process
Steamworks uses a 12 Step cleaning process for maximum soil and spot removal. Our trained technicians, powerful equipment and green cleaning methods make the difference.
5) Education and Certification
Steamworks is certified by the Institute of Inspection Cleaning and Restoration. Our cleaning experts attend IICRC courses and receive continuous training on the latest cleaning techniques and procedures in the carpet cleaning and hard surface floor care industry.
6) Customer Satisfaction Guarantee (30 days)
Steamworks fully guarantees our work. If any problems arise, such as spots reappearing , we will return free of charge within 30 days of cleaning to correct the problem.
7) Client Referral Program
As an appreciation for referring us to your family and friends, Steamworks will reward you with a 10% Client Referral Certificate. You can either use the reward on your next cleaning work order or receive cash back! The more new clients your refer , the more you save!