SteamWorks Guarantee
Our Mission
SteamWorks is committed to providing clients with the most reliable and enjoyable cleaning experience without compromising professionalism or endangering the environment.
Safe Cleaning Systems
SteamWorks uses only the most powerful, up to date maintained vehicles, equipment and premium cleaning solutions. We offer citrus based green cleaning products for the safety of your family, pets and the environment.
Client Referral Program
We want you to be so happy with your SteamWorks cleaning service, that you will refer us to your friends and family.
As an appreciation for your referrals, we will reward you with a savings certificate that can be used on your next cleaning or paid as cash. Call our office for details on our Client Referral Program.
Get a Free Spot Cleaning Kit with every carpet cleaning service.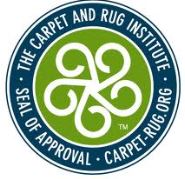 Client Testimonials

"...We had SteamWorks clean our carpets before we put our house on the market. SteamWorks made our carpets look like new, making it easier to sell our home and avoiding the need to replace some of the carpet...."
Brenda P
Oakville

"...SteamWorks arrived on time, and set up professionally including corner guards for the walls to avoid any damage to my home. Excellent cleaning work, will use again..."
Patrick Pool
Customer Satisfaction Guarantee
We offer a 30 day Customer Satisfaction Guarantee! 
We stand behind our services! SteamWorks has built its reputation and loyal client base by providing superior cleaning results and customer service.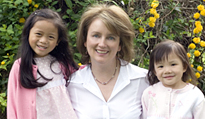 Trusted Cleaning Professionals in the GTA.
Before we pick up any equipment, we pre-inspect your upholstery, mattress, carpet, tile or other hard surface for excessive wear, stains, or areas with color loss.
Based on our assessment and extensive knowledge of fibres, soil levels, surface identity and preferred cleaning methods, we will discuss the alternatives with you.
You will be apprised of your options and recommended solutions. Once we have completed our cleaning service, we always do a final inspection with you. If anything is not to your complete satisfaction, we try to correct it on the spot. However, should any problems arise within 30 days, such as spots reappearing, we will return free of charge to correct the problem.
Contact Us
Certified Cleaning Technicians
Your carpets and hard surfaces are expensive to install and replace.  You will want to take good care of them by trusting them to a company that is certified by the IICRC (Institute of inspection Cleaning and Restoration Certification). 
Our technicians are highly trained in the latest techniques and procedures to clean and protect the furniture, carpets and tile/stone surfaces in your home.     Get a deep down clean that not only improves the appearance of your floors and furniture, but improves the indoor air quality of your home.

Call the friendly, reliable team at SteamWorks to book your next cleaning.