Carpet Protection
Carpet and Upholstery Cleaning
SteamWorks can deep clean your carpets and upholstery, leaving them refreshed and renewed.
Our deep steam cleaning methods and superior cleaning products remove stains, odours, pet urine, bacteria and more from your carpets.
To keep your carpets looking fresh and clean, we recommend an application of Dupont Teflon Carpet and Upholstery Sealer.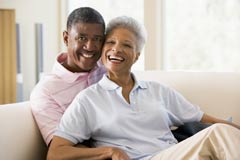 Carpet Disinfecting and Sanitizing
Carpet (like any surface in your home) holds bacteria, mould and viruses. Regular vacuuming may remove some dust and dirt, but carpets need a regular deep cleaning to remove bacteria and allergins.
Whether you have moved into a resale home or are cleaning your current home's carpet , it is a good idea to have them disinfected and sanitized - especially if they are older, you have pets, odours, etc.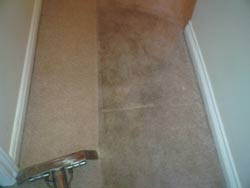 Commercial carpets are even more subject to multiple germs and grime. As part of our carpet cleaning process, we offer Benefect Botanical Disinfectant. Benefect is a hospital- grade botanical disinfectant which kills over 99.9% of bacterial , mould and fungal spores
it comes in contact with and is suitable for use around children, pets and people with sensitivity to chemicals. By being botanical in nature, it is made of renewable resources, therefore has a minimal impact on the environment in its production.
This product has been proven to decrease the amount of pollutants in the air therefore improving the air quality in your home.
Contact Us
Protect Your Carpets from Stains and Dirt
Give your carpets added protection to stay beautiful and last longer.

Green Guard environmentally friendly carpet protector. Gets rid of acid-based stains including Kool-aid, Gatorade and most food products.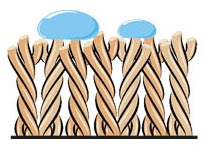 How Green Guard Works
In keeping with our green cleaning philosophy, SteamWorks is constantly looking for products which are not only safe for our clients and the environment, but are very effective as well.
Green Guard Protector is the first protector certified by the EPA. It is non- toxic , skin friendly and biodegradable with no odour, Green Guard is safe for pets, children and people who are chemically sensitive.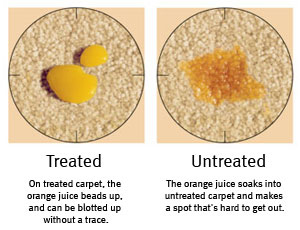 When Should it be Applied?
Once we freshly clean and disinfect your carpets, we recommend treating them with Green Guard Carpet protector.
Green Guard Protector works on a molecular level - providing replenishing stain protection, anti- soiling properties and limiting abrasion and wear on your carpets. The end result is a protected carpet that will stay cleaner and will remain beautiful longer.