Cleaning Preparation
Additional Tips
After Your Carpet Cleaning Appointment
We also suggest that after cleaning you:
* Be cautious when walking from wet carpet to other hard surfaces - as these will be slippery.
* Do not remove furniture tabs for at least 48 hrs or until the carpet or tile is completely dry.
* Post vacuum entire carpeted area.
* Refrain from walking on the freshly cleaned carpet or sealed tile. Soil will transfer to the cleaned areas and is not covered by our Customer Satisfaction Guarantee.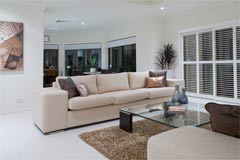 SteamWorks offers black edge cleaning and pet urine stain removal as part of its professional carpet cleaning service.
We recommend adding the Dupont Teflon Protector after every carpet and upholstery cleaning to protect against dirt and stains.
We use a 12 step cleaning process to make sure your carpets are cleaned deep down into the subfloor.
Ask about our citrus based natural cleaning products. A clean home is a healthy and happy home.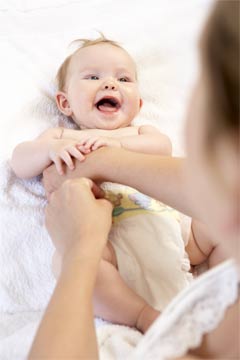 Before Your Carpet Cleaning Appointment
Here are a few suggestions to help us to prepare your home or office for your cleaning:

* Please remove any items on furniture which need to be moved for the cleaning.
* Items to be removed may include dining room chairs, magazine holders, reading lamps, plants garbage bins, small area rugs, etc.
Please note that large or expensive items (including china cabinets, electronics, entertainment centres, antique furniture, oversized sofas or book shelves) cannot be moved by the technician. If you would like them moved for the cleaning, please make arrangements to have them moved before we arrive.
* Remove bedding from all mattresses as these will be lifted to clean underneath. (Depending on cleaning package chosen.)
* If you have any children or pets, please have them placed in an area of the home that will be safe and comfortable for them.
* When your Steamworks technician arrives, be sure to be present for the pre-inspection. This is the best time to point out any spots or areas which will require special attention.
* Please notify the technician of any moving instructions for furniture which may be damaged or fragile as we are not liable for any damage cause to furniture due to poor condition.
* Be aware that even though our truck does have an on board water supply, we may need to hook up to your water hose connection. Please ensure that the tap is on and accessible and that the valve is in working condition before we arrive.
All these suggestions will help us to do our job efficiently and safely and will contribute to a better cleaning. If you have any questions, please ask our helpful staff when you call to book your cleaning appointment.