Dryer Vent Cleaning
Home Dryer Vent Cleaning Service
Dryer Vent Issues
Avoid dryer vent issues and the hazards that can be caused by a neglected dryer vent by having your SteamWorks professional inspect it during their visit.
Dryer vents can become home to birds and other creatures if neglected over time. Having a louvre or vent cover that is bird resistant can help prevent intrusion into the dryer line where debris may cause the dryer exhaust not to function properly causing the dryer to run hot.
Another issue is a kinked or bent dryer hose that leads to the exhaust port. If the hose is severely bent, air flow is restricted causing the same adverse conditions as a blockage.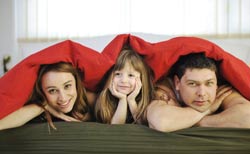 Earn Free Cleaning!
We think you will be so pleased with SteamWorks Satisfaction Guaranteed Cleaning Services that you will want to tell others about us.
You can earn client referral certificates that can be used towards free cleaning services or even cash back.
The more new clients you refer, the more money you can save.
Call SteamWorks (905) 334-2917 for details:
Professional Oakville carpet cleaning? Call SteamWorks.
Dryer Vent Cleaning Lint Removal
Clean dryer vents for home safety and peace of mind
Have you noticed that your clothes dryer is taking longer than it should to dry your clothes or that you put it on a full dry cycle and its not drying the clothes properly?
Then its time to clean out your dryer vent. Dust and debris can build up in the vent over time which will cause the dryer to work harder, use more energy and cause a potential fire hazard. Industry estimates show that home fires started in dryer vents are on the rise.
Steamworks will disconnect your dryer and clean away all that dust and debris from your dryer vent line using various brushes and air tools making your dryer work more efficiently, saving you money on your energy bill and getting rid of a potential fire risk .
n.b Dryer vents are serviced at an addition charge and can be added to your air duct cleaning service.
Please ask your Steamworks Representative for details.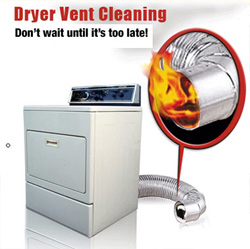 When should you clean your dryer vent?
The better a dryer vent can eliminate dryer exhaust air, the less lint builds up inside of it. The shorter the dryer vent, the better the exhaust. Also the larger dryers tend to blow air out of the dryer vent better than smaller or stack type dryers.
If the dryer cannot properly ventilate itself, it can run hot possibly causing damage to the dryer motor. An improper ventilating dryer can also be a cause of home fires. Dirty dryer vents are a root cause of home dryer fires.
To avoid this issue, have the dryer vent cleaned in conjunction with another Steamworks service such as air duct cleaning.
Most dryer vents benefit from a cleaning every few years.