Carpet Restoration
Carpet Restoration Services
Before you throw out those old carpets, call SteamWorks!
Our extraordinary steam deep cleaning methods can restore carpets that appear dull and dirty. Carpets will look revitalized and vibrant after our deep cleaning carpet restoration process.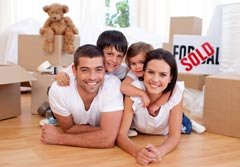 Home Buyers and Sellers
Carpet restoration is particularly popular with clients buying or selling homes.
If you are planning to put your home on the market - but do not want to make a huge investment replacing dirty carpets - call the experts at SteamWorks.
If you move into a home with years of dirt and germs from the previous owners, you can protect your family and make the carpets look like new with our powerful deep cleaning services.
For landlords looking to lease apartments or homes, make the housing unit more appealing and easier to rent with a thorough deep cleaning from SteamWorks.
Commercial Carpets
For commercial carpets that are heavily soiled or subjected to constant traffic, dirt and wear, our deep cleaning carpet restoration service can help the carpets look renewed and refreshed.
Learn more about our commercial carpet cleaning services.


Contact Us
Steam Cleaning for Deep Down Dirt
Carpet Restoration and Deep Cleaning

For carpet restoration cleaning, we use deep steam rotary extraction, the most thorough method of carpet cleaning according to the IICRC (Institute of Inspection Cleaning and Restoration Certification).
Our powerful truck mounted systems and revolutionary rotary extraction tools clean all sides of the carpet fibre using 3 spray jets and 5 vacuum slots to make over 650 cleaning passes per minute.
Steam Cleaning
This powerful cleaning system will make your carpets look newer, more vibrant and fresh smelling.
Our steam cleaning method removes deep down embedded germs and dirt, fluffs up the carpet pile, and decreases dry times to between 2 to 3 hours.