Home Staging
Clean Homes Sell Quicker!
Our home cleaning services are perfect for:
Home Sellers
Home Stagers
Real Estate Agents
Real Estate Investors
Home Buyers
Carpet Steam Cleaning
Our certified technicians use a 12 step process to deep clean carpets, removing stains, fluffing fibres and renewing colours. Carpets will look fresh and bright, and have a light citrus scent. See our carpet cleaning page for more details.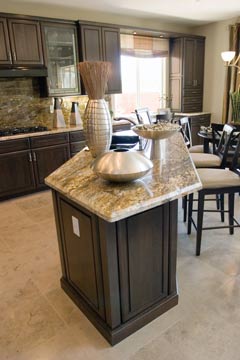 Tile and Grout Cleaning
Tiles If your tiles look dirty and your grout is discoloured, you need to call SteamWorks. Our complete tile and grout cleaning service works on ceramic, porcelain, marble and natural stone. You will be amazed at the results and will wish you had done it sooner! See our tile and grout cleaning page for more details.
Shower Stalls
We can deep clean the tiles and hard surfaces in your shower: blasting away dirt and mildew that has accumulated on the tile surface and grout. Bathrooms will look fresh and appealing.
Countertops
We provide deep cleaning services for kitchen and bathroom countertops, including tile and natural stone. This is particularly effective when there are stains, discoloration or dirty grout.
We also clean air ducts, dryer vents, furnaces, mattresses and upholstery
Home Staging Cleaning Services
First impressions are very important when you are trying to sell a home. We can get your home looking its best - inside and out.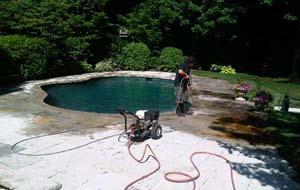 Call the experts at SteamWorks to deep clean the hard surface areas outside your home, including:
Patios
Pool Decks
Walkways
Driveways
Garage Floors
Contact Us
Stage to Sell Home Cleaning
Are you a Real Estate agent, Home Stager or Home Seller?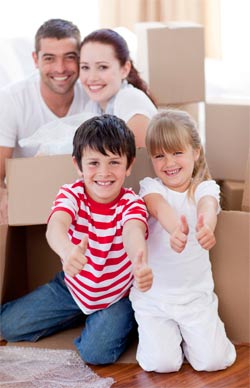 First impressions are important. Whether your are staging a home for sale or selling your own home, Steamworks has the services you need to help the home look its best.
One of the first things a potential buyer will notice when they enter your home are the floors. Unsightly stains in the carpet, pet odours and dirty tile and grout are a big turn off for home buyers. Buyers are looking at many homes before they make that big investment. If you want to make a good first impression, have your carpet, tile and other areas of your home deep cleaned by Steamworks. A small investment can help you sell quickly and for top dollar.
Our professional staff uses technologically advanced equipment and cleaning procedures. Steamworks' trained technicians work within your budget to make your home look and smell clean.
Services:
Professional Carpet Cleaning
Tile and Grout Cleaning and Color Sealing
Pet Stain and Odour Removal
Upholstery Cleaning
Area Rug Cleaning
Air Duct and Dryer Vent Cleaning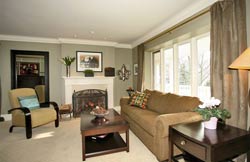 Make Your Home Shine

If you are planning on putting your home on the market, every realtor will tell you that buyers prefer homes that look and smell clean.
To sell your home quickly for more money, call the experts at SteamWorks to make your home sparkle. SteamWorks specializes in deep cleaning - using powerful truck mounted cleaning equipment and effective, environmentally friendly cleaning products.
We can steam clean indoor and outdoor surfaces in your home - leaving it so clean the air quality is improved. Having your home flooring and hard surfaces deep cleaned improves your home's appearance, making it more appealing to buyers.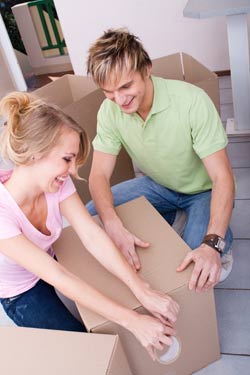 Home Buyers
If you have just purchased or leased a home, SteamWorks can deep clean carpets, tiles and other areas of the home to make it ready for you and your family.
Remove dust, dirt and odours from the previous inhabitants by calling SteamWorks today.